A website that was designed to stand out from their competitors.
In the technical field consulting services are among the fastest growing businesses, meaning that it is a very competitive industry. Aspire is a boutique civil engineering firm providing clients and authorities with a new and innovative approach to civil engineering and construction within the wider Auckland Region. Fabric took the opportunity to help them stand out from their competition with a wen
Showcases their past projects.
Through working closely with the Aspire team, Fabric crafted a website that clearly highlights the things that they do best! Building Aspire's new website helped them to grow their online presence, as well as acting as a platform to show off major past projects.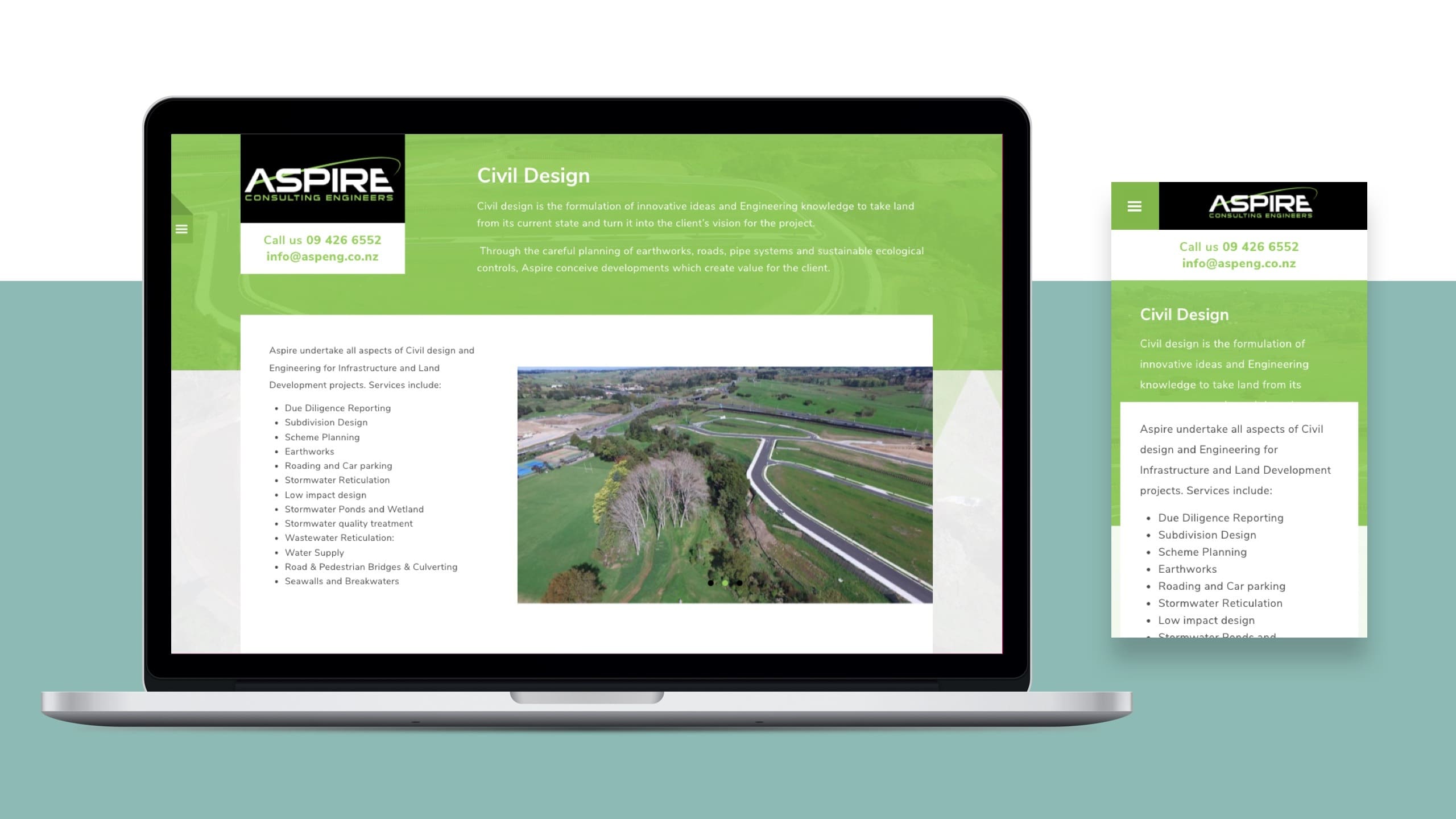 Local SEO to ensure people can find them.
Aspire also utilised Fabric's SEO services.  Fabric optimised the web site's on-page factors to ensure that they show for relevant, industry related searches to people near their head office.